History
Your life lighter and healthier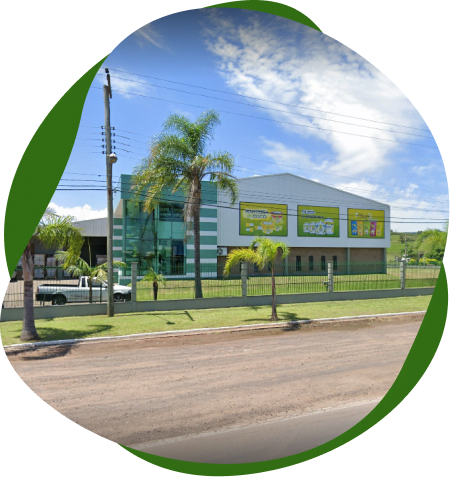 Since 1992, our goal is to extract from our coconut trees the best we can offer people so that they can eat healthier, always taking into account the need for balance in this relationship.
Our headquarters are located in Santo Antônio da Patrulha, in Rio Grande do Sul, and we serve all regions of Brazil with natural products designed for the daily lives of each person.
Eating well inspires!
Do you feel that time is getting shorter and shorter? So do we! And that's why we create healthy products for people who maintain a fast-paced routine.

Eating well doesn't have to be boring or time-consuming. Eating well is a commitment that everyone makes with themselves and it is in this task that we want to help.

With every healthy choice, you reconnect with your body, value and maintain your health, create a sustainable lifestyle. It is through these choices that you will have the energy to face the daily turmoil.

You choose. Choose your health. And pass this idea on!
Why QualiCoco?
We believe in a healthier diet with balance and quality. That's what drives us to invest in technology, quality control and people.

So we create products in tune with your needs, which take care of you without forgetting the pleasure you can have in eating well.
WhyOur products are...
The best of Coco

We extract the best from each fruit, delivering quality for you

0% Cholesterol and trans fats

Free from the lipids that are harmful to the heart

Without gluten

Without gluten

Vegan and Natural

We seek to maintain the purity of each product as much as possible.
Our Pillars
Mission

Offer the world healthy foods, with excellence in quality, that inspire an abundant life for everyone, from the production process to consumption.

Vision

To be recognized as a reference company in the Brazilian and world food market for producing and selling healthy, high quality products that satisfy the needs and desires of our customers and consumers.

Values

Excellence

We always look for the top.

Confidence

It is the pillar that supports our relationships with Clients, Employees, Consumers, Suppliers and Society.

Appreciation and Respect for Life

We always want the best, valuing people, animals and the environment.

Communication

Basis of cooperation and motivation.

Transparency

It supports our personal, business and professional relationships.
ethic. It is part of QUALICOCO's DNA.

Respect

For everyone, for everything and for each one.

Sustainability

Continuously improve our processes, developing people and the business without harming the environment.

Innovation

Constant search for the new.

Responsibility

With our Mission, our Vision and our Values.
Units
Rio Grande do Sul
Matriz
Rua Ildefonso Silveira Braga, 800
Santo Antônio da Patrulha/RS
CEP 95500-000
Alagoas
Filial
Highway BR 104, s/n, lot 01
Rio Largo/AL
CEP 57100-000